Choose from a wide selection of exquisite main dishes, such as Nagano salmon, regional pork and chicken, each with companion sauce and fresh ingredients, or go deluxe with Wagyu beef and Hakuba venison steak

Open Hours:17:30 - 21:30 (LO 21:00)
Booking: 0261-72-5001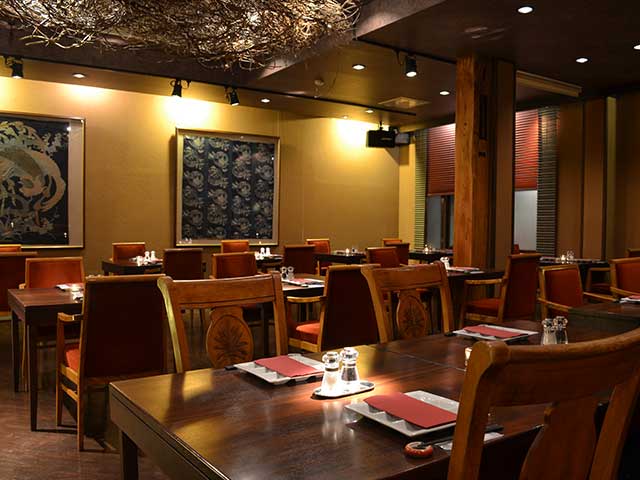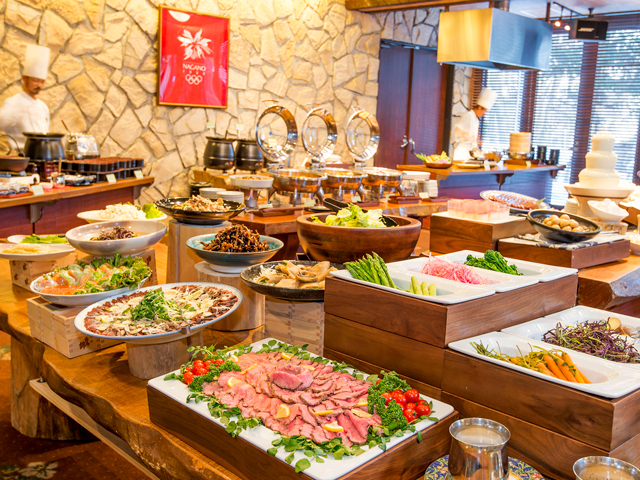 Hakuba's only family friendly wine bar is open! Located in Mominoki Hotel in Wadano, The Fireside Lounge & Wine Bar offers wine a range of international wines and Japanese whiskeys as well as a selection of appetizers and late night snacks. The lounge has a large fireplace with comfortable sofas. Happy Hour everyday 16:00-17:00 Beer & Wine ¥600.
Open Hours: 12:00 - 22:00 (LO 21:30)
Booking: 0261-72-5001
Open in Winter Only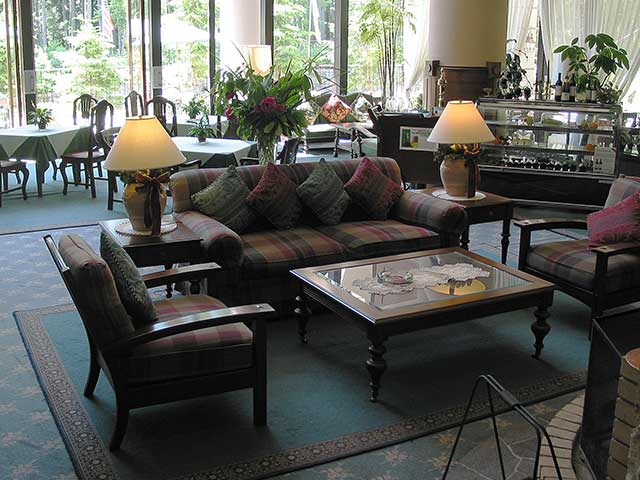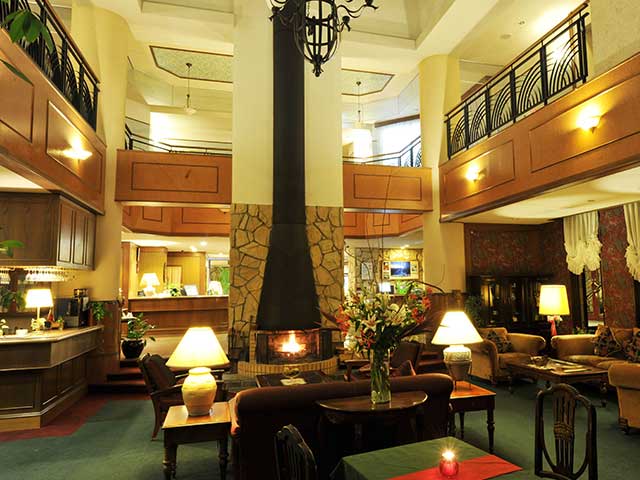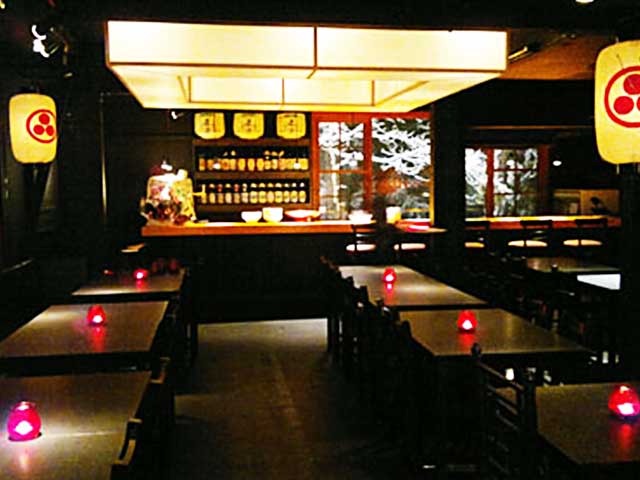 Izakaya Kaz is a stylish Japanese Tapas dining bar located in Mominoki Pub building. We have a wide range of traditional Izakaya and teppanyaki menu, hot pot menu, sushi and sashimi selections as well as local Sake and Beer. Japanese Wagyu Steak is also served.
Open Hours: 17:30 - 22:00 (LO 21:30)
Booking: 0261-72-4453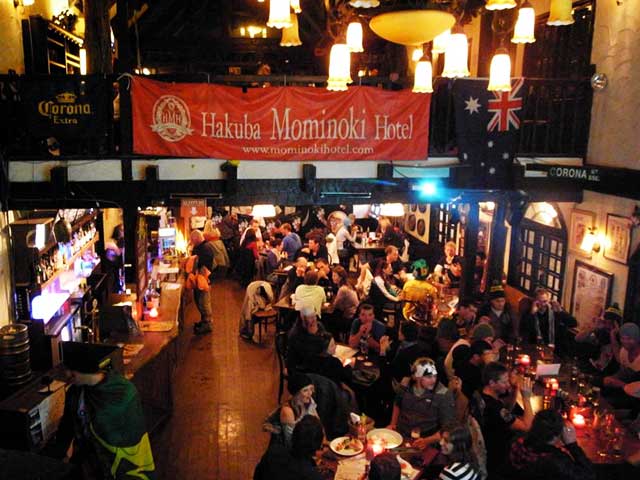 Hakuba's only English pub is now open for the season. The Pub is located just next to the Mominoki main building and serves a variety of western/Japanese meals and drinks. The classic European building has a pool table and darts on the second floor overlooking the main floor. Come enjoy regular live bands and DJ events with hakuba locals.
Open Hours: 12:00 - 22:00
TEL: 0261-72-4453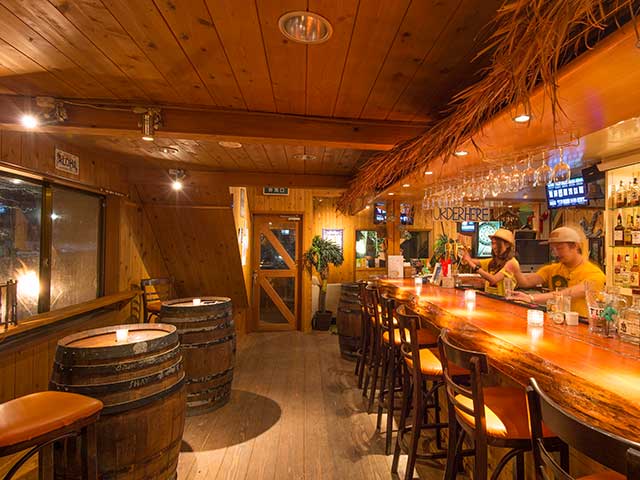 Located in the heart of Happo Area, The Beach offers a variety of tropical drinks, food and entertainment including live music and DJ's to keep the party going. Come enjoy the night and great cocktails with locals! The Beach is open till late at night.
Open hours are limited to winter season
MENU 2020
Open Hours: 20:00 - 25:00
TEL: 0261-72-5400